September 20, 2023
How to Ship Golf Clubs
The Definitive Guide To Shipping Your Golf Clubs
In the modern era of convenience, understanding how to ship golf clubs efficiently, cost-effectively, and safely is paramount for avid golfers. It can be very affordable while convenient with at home pickups and no burden to lug the clubs through airports. Here we will breakdown how to ship golf clubs with different shipping services and compare what each has to offer.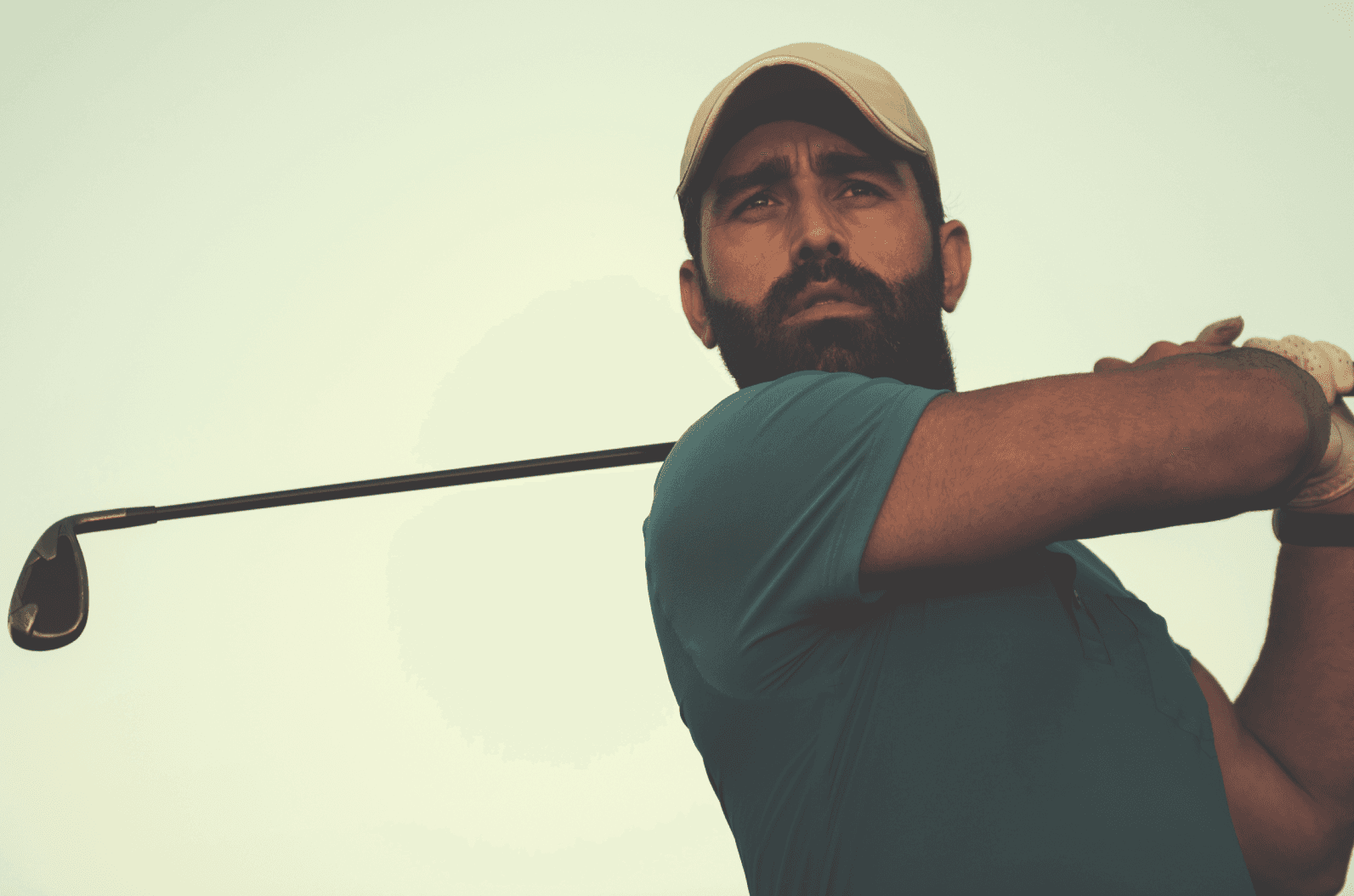 First, should you check in golf clubs at airport?
The U.S. Department of Transportation reported that where a total of 460 million checked bags in airports in 2022 and 3 million of those bags where mishandled. While first bag fees might appear attractive, golfers should be wary. Many golf clubs exceed the 50 lb. weight restriction, incurring an overweight fee. Most travel golf bags also breach the maximum size limit of 62 inches, reaching up to 72 inches. If one encounters a stringent check-in attendant, brace for additional fees, without any alternative options at the airport.
| Airline | 1st Bag | 2nd Bag | Overweight Fee | Oversized Fee |
| --- | --- | --- | --- | --- |
| American | $30 | $40 | $100 | $200 |
| Delta | $30 | $40 | $100 | $200 |
| United | $35 | $45 | $100 | $200 |
| Spirit | $42 | $85 | $79-125 | $150 |
| Frontier | $58 | $78 | $75-100 | $75 |
| JetBlue | $35 | $60 | $150 | $150 |
Choose A Shipping Service
FedEx and UPS are renowned for their reliable shipping services. However, purchasing labels directly from them can lead to overpayment due to their retail fees. A more cost-effective option is to use specialized shipping solutions like BagToTee. Not only does BagToTee provide shipping through UPS and FedEx, but they also offer discounts of up to 60% on UPS/FedEx labels, along with personalized support for golf club shipping. There are other dedicated golf shipping solutions, such as ShipSticks. Let's delve into a comparison to see what each has to offer.
Shipping Costs Comparison
Golf Bag shipped from Salt Lake City, UT to West Palm Beach, FL through ground 5 day shipping.
Company
Cost

Edit

BagToTee
$69
ShipSticks
$85
FedEx
$108
UPS
$112
Shipping Service Comparison
Both BagToTee and ShipSticks stand out from FedEx and UPS in terms of reliability, primarily because they utilize these major carriers for shipping. However, what sets them apart is their specialization in offering clients an intuitive interface to ship their clubs at discounted rates. Among the two, BagToTee boasts even lower rates than ShipSticks and guarantees no hidden fees beyond the initial quote. While many companies claim to offer 'white-glove' service, none do it quite like BagToTee. As a client, you have a dedicated customer agent for your shipment. You can SMS message this agent five days a week. They're not just there to answer queries but also liaise with carriers, hotels, or resorts to address any potential issues that may arise.
How to Ship Golf Clubs With BagToTee
Quote and Select Service
Quote here to select the service you need. It's essential to understand that the cost of shipping your golf clubs is influenced by several factors:
Size of the Clubs: The pricing varies based on whether you're shipping standard Golf Clubs or XL Golf Clubs.
Distance of Shipment: For instance, shipping from West Palm Beach, FL to Orlando, FL is more affordable than from West Palm Beach, FL to Los Angeles, CA.
Shipping Duration: We offer multiple options, including Next-day, 2-day, 3-day, 4-day, and 5-day shipping times.
By partnering with industry leaders like UPS and FedEx, we ensure your clubs are transported with utmost quality and reliability. Once you've chosen your preferred service:
Add Insurance: This is highly recommended for peace of mind.
Add Pick-Up Service: Specify a convenient pick-up date for your clubs.
Payment: Once you make the payment, your shipping labels will be generated instantly. We'll send you both the labels and a receipt via email.
Please note, purchasing labels through our website is crucial, as this is the only way we can offer you a substantial 60% discount off the standard UPS/FedEx rates.
Prepare Your Clubs
For detailed steps check out our article.
1. Detach Club Heads: Begin by separating the club heads from the shafts.
2. Cushion the Club Heads: These are the most vulnerable to damage during transit. Wrap them in bubble wrap or a towel for enhanced protection.
3. Select the Right Shipping Bag:
- Soft Travel Bag: Lightweight and convenient, but may offer less protection than hard cases.
- Hard Case: Offers maximum protection against impacts.
- Box: A simple, often cheaper solution, especially for less frequent shipments.
Print and Attach Labels
Ensure you print two labels when preparing your golf clubs for shipping. Keep one label inside the bag, case, or box as a precautionary backup, and attach the other one externally. If you're using a box, affix the label to the upper side and use clear packaging tape to cover the entire label, making certain it's securely laminated to the box. For those using a hard case, you can attach the label with a shipping luggage tag or tape it to the upper area of the case. If you're opting for a soft case, utilize a shipping luggage tag and zip tie it to the top handle. Refrain from taping directly onto the canvas or cloth part of the bag. Both UPS and FedEx offer luggage tags for your convenience.
Drop off: UPS/Fedex Stores Can Help with Packing and Printing
Upon deciding on a carrier, you can drop your clubs off at the nearest carrier store. It's essential to ensure that the label corresponds to the correct store, be it UPS or FedEx. Many of these carrier stores are equipped with boxes, packing sleeves, and luggage ties with zip ties. If you're uncertain about which packing materials to use, these stores can be immensely helpful. Moreover, if you're without a printer at home, the labels can be printed directly at the FedEx or UPS store where you're dropping off your clubs.
Pickups
For those who opt for the pickup service, ensure you keep your clubs accessible for collection throughout the entire day. Given that FedEx/UPS doesn't specify an exact pickup time, it's wise to avoid using your clubs on the chosen day and to leave them available from 9 AM - 6 PM. If the pickup location is a residence, placing the clubs on your porch is advisable. For those at golf courses, it's best to inquire with the golf staff about standard pickup spots. When dealing with hotels and resorts, they typically have a designated shipping and receiving zone – a quick chat with the hotel's Guest Services will provide clarity. For pickups at apartments or office buildings, consider leaving your clubs with a doorman, in the lobby, or at a designated shipping area. It's crucial to understand that FedEx and UPS personnel won't navigate complicated instructions, so aim to simplify the pickup process for them. A more in-depth guide is available here.
Track and Enjoy
Stay updated with automatic SMS notifications that inform you at every stage of the shipping process. If you wish to monitor your package's journey, you can track it here using the identification number provided in our email after purchase completion. Experience the convenience of no lines, no waits, and no need to carry bags through airports. Your golf clubs will be ready at your desired location.