Guides & Tips
How Pickups Work When Shipping Golf Clubs
Our customers' clubs are precious to us. We've got you covered.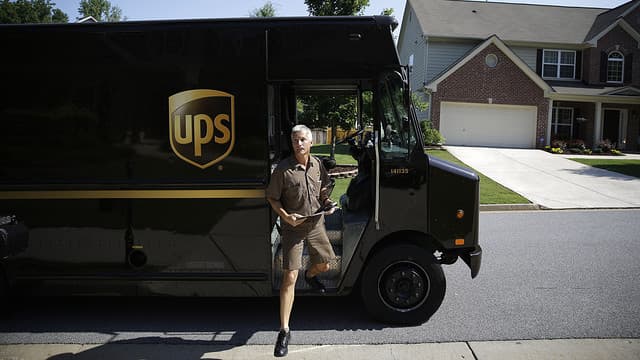 The Basics of Golf Club Pickups
Schedule a Pickup:

When you are paying for your order you can add a pickup on a select date for a small fee.

Doorstep Collection:

With a slight additional charge, golf clubs and luggage can be picked up right from your home or any other location you choose.

Pickup Times:

Generally, you can expect your clubs to be picked up between 9 a.m. and 6 p.m. If you're not around, you can leave your clubs outside your home, ensuring the shipping label is clearly visible.

Instructions:

Leaving a brief note or instructions like "at side door" or "please knock/ring for pickup" can facilitate a smoother pickup process. Remember, drivers won't have access to complex gate codes or similar security measures.
Pickups From Different Locations
1. Hotels and Resorts
Most have a designated shipping and receiving area. Confirm this with the hotel's Guest Services.
Always ensure your shipment is well-packaged and labeled.
In case you leave your shipment at the front desk, make sure they know the ship date and carrier.
Planning to play another golf round before your departure? Schedule your pick up for the day after to avoid inconveniences.
Note: Some hotels or resorts might have additional handling fees, which aren't related to the shipping service.
2. Golf Courses
Check with the golf staff about the usual pickup areas.
Ensure the golf course is operational on your pickup day, as some might be closed for maintenance.
It's essential to be aware of the pickup timings, especially if you're playing. Your clubs could be picked up while you're still out golfing!
Forgetting your shipping label isn't the end of the world. Many services can email it directly to the pro shop.
3. Residential Pickups
Houses: If you're not home, you can leave your clubs outside, ensuring they are packaged and labeled well. For any specific location preferences, such as a side door, leave a note and inform the customer support team.
Apartment Buildings: For apartments, the best approach is to leave your clubs with a doorman, in the lobby, or a designated shipping area.
4. Rental Properties
Opt for a pickup date at least a day before you leave to ensure someone's available for a smoother process.
On-site leasing or management offices can also be pickup points, provided they permit it.
Plan on extending your vacation? You can always reschedule your pickup with the customer support team.
5. Business Locations
If you're shipping from a commercial area, know that the driver who usually picks up packages (like UPS or FedEx) will likely pick up your clubs.
Always leave the shipment in the regular pickup area, even if you've mentioned a suite number.
Key Takeaways
Always ensure your clubs are properly packaged and labeled.
Drivers will not be equipped with packaging materials, so be prepared in advance.
It's imperative to provide clear instructions, but complex security details like gate codes won't be entertained.
Understand the nuances of the location you're shipping from – be it a hotel, golf course, residence, rental property, or business.
And lastly, while shipping your golf clubs might seem a bit challenging, with the right approach, it can be as smooth as a perfect swing!
Traveling with your golf clubs has never been easier. Happy golfing and safe travels to your clubs!